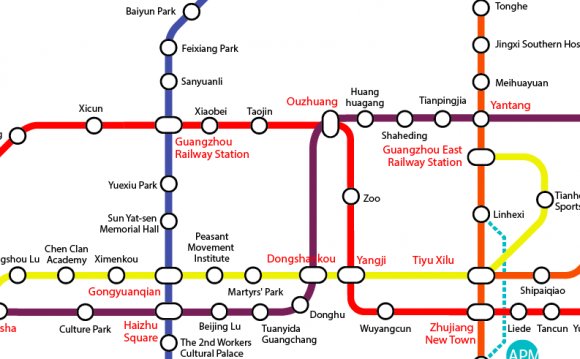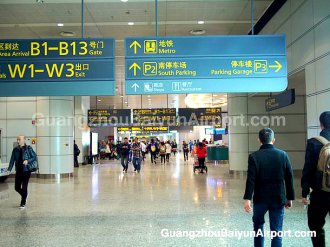 When you are at the arrival hall you will see the direction signs to the Metro Station.
Walking to the Metro Station
You can buy single journey ticket at the automatic ticket vendor machine; it only accepts coins and 5 Yuan and 10 Yuan paper notes. Be prepared with some small change before you come to Guangzhou.
If you don't have small change, you can change at the Metro Customer Service Center or you can buy Yang Cheng Tong Metro Card at the same Center.
Entrance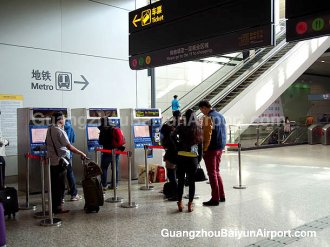 Waitting the metro
If you are going to Shenzhen or Hong Kong, get off at the Guangzhou East Railway Station, and take a train at Guangzhou East railway Station.
If you are going to the Canton Tower, get off at the Canton Tower Metro Station
If you are going to the Guangzhou Gangding Computer Market or the Guangzhou Pacific Computer City, you need to transit to another Line 3 at Tiyu XIlu Station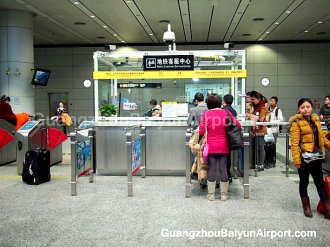 If some visitor need to stopover several hours or ever longer at Guangzhou Airport, you can use the time for short sightseeing in Guangzhou city. It will give you a good impressive even if your visit time is short. It is about 30-35 minutes from Guangzhou Airport to Downtown, depending on your location.
Taking the Metro from Guangzhou Airport to Downtown is sometimes better than the taxi, because the Metro doesn't have traffic jams.
Most visitors may like to go to the Guangzhou Six Banyan Tree Temple, Western Han Nanyue Royal Tomb Museum, Chen Clan Academy (Chen Jia Ci, Chinese), but all of them close at 5:30 PM.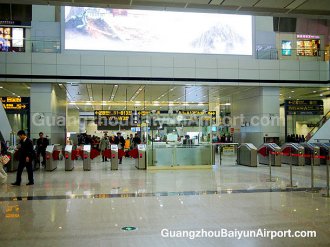 A lot of foreigners like to go to Shaimian Island; you may like to have beer or dinner at the Shamian Island. If you would like to do some shopping, have lunch or dinner, you can go to the Shangxiajiu Pedestrian Street or the Beijing Lu .
All these tourist places are close to the Metro Line 2 or Line 1; you have to transfer Line 2 at Jiahewanggang Station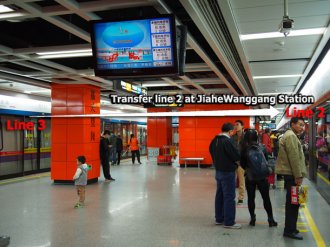 Transfer line 2 at Jiahewanggang station
The Metro Line 2 is just opposite the Line 3
If you are going to take the high speed train to Shenzhen, Zhuhai, Shunde, Zhongshan, Wuhan, Changsha or some other cities, just take metro from Guangzhou Airport to Guangzhou South Railway Station (Line 2) . It takes about 1 hour and costs 10 Yuan.
If you want to take the Metro from Guangzhou Baiyun Airport to Foshan : Take Metro Line 3, transfer to Line 2 at JiaheWanggang Station, then transfer to Line 1 at Gongyuan Qian Metro station, and then transfer to Guang-Fo Line at Xilang Metro Station. It takes about 70 -80 minutes and costs 10-12 Yuan.
Source: www.guangzhoubaiyunairport.com
INTERESTING VIDEO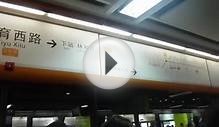 Guangzhou Metro Line 3 - Tiyu Xilu (体育西路 ...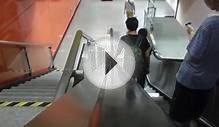 Guangzhou Metro Line 3 - Yantang (燕塘) → Linhexi ...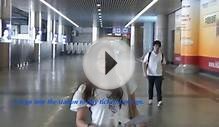 Go to Guangzhou airport by subway/metro
Share this Post