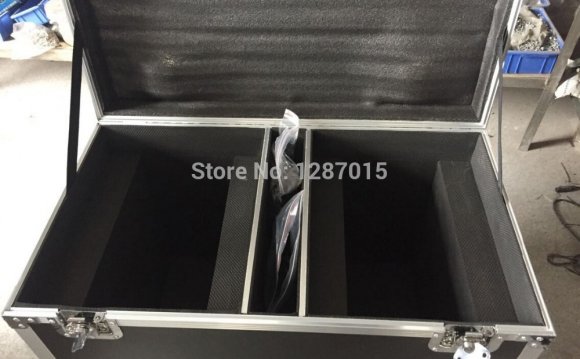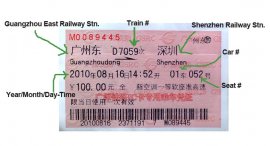 Getting to Shenzhen from Guangzhou
Getting between Shenzhen and Guangzhou is an easy peasy, you can travel by train, bus or car.
Guangzhuo to Shenzhen By Train
The easiest way to transit between the two cities is via the regular train service. There are three train stations in Guangzhou where you can catch a train to Shenzhen. Two of them terminate at Louhu and the other terminates in Bao'an (near Futian). Note: when buying tickets you may need to show ID (passport), so make sure you take it.
Click on the Icons to see the station names:
From Guangzhou East, or Guangzhou Railway Station, to Louhu Shenzhen
The Guangzhou Railway Station (at Huanshi Road) has trains running around every hour from 6am to 9.50pm whereas the Guangzhou East Railway Station has services running to Shenzhen every 10-15 minutes from 6.30am to 11pm.
Trains from either of these Guangzhou stations terminate at Shenzhen Railway Station (Luohu). No need to buy tickets in advance.
At Guangzhou East Station simply go the ticket window and you'll get a ticket for the next departing train. Once you get the ticket head straight for the waiting area and show your ticket on the way in. The waiting area is gated off from the train platform until the train is ready to board, at which time your train number will come up on a big display, the gate to the platform will open and you can basically follow the surge of people. You'll probably need to show your ticket again when boarding, and may be asked to show it again during travel and you'll also need your ticket to get out the gate when arriving at Shenzhen.
You can choose a standard ticket or a first class ticket, with the latter being about 25-30RMB more expensive at 100RMB. For the extra money the seats are a little bigger, slightly more comfortable and there's a power socket for laptops, mobile phone charger etc. The train from GZ to SZ takes around 1hr 20mins.
The Guangzhou Metro connects to both stations and the metro also easily connects you to the Guangzhou Baiyun International Airport and most places with GZ.
If you are taking the train from Shenzhen Railway Station (at Louhu), at ground level theres a series of ticket windows, buy your ticket there which will be for the next departing train, head in to the waiting area, and when your train number is displayed head through the now open gates and down to the platform. Note: there's also a Shenzhen-Guangzhou ticket office and waiting area one level down from ground level, I've always bought tickets at the ground level.
From Guangzhou South Railway Station to Shenzhen North Railway Station (Bao'an)
The service runs between Guangzhou South Railway Station and Shenzhen North Railway Station and it only takes 30 minutes to travel between the two cities via the high speed CRH train. The train very gradually works it's way to a top speed at the time of 305 km/h. At the time of writing first class tickets were 100 RMB and second class tickets were 75 RMB.
In first class the seats are much larger and there is only two seats per row, you also get offered a free drink (bottled water/soft drink). First class seats also have power outlets so you can easily charge your laptop, mobile phone etc. There's a buffet car on the train and the prices for meals and drinks is quite reasonable. There is also western style toilets on the train and hot drinking water taps.
Both the stations on this new line are massive transport hubs featuring large public spaces and numerous amenities. Once you buy a ticket you can go through the security screening (bags x ray) and enter the large train waiting area in which there are plenty of food options. Eatery choices include KFC, McDonalds, Kung Fu, Ajisen Ramen, Yashino, and several others. The McDonalds, along with regular MCds fare, has a real McCafe with decent coffee and free wi-fi. Boarding normally starts 15 minutes prior to departure. It's allocated seating but in China that doesn't mean much.
From Shenzhen, take either Longhua or Huanzhong Metro line straight to Shenzhen North Station (the metro station carries the same name as the train station being all in one). After getting off the metro it only takes a matter of minutes to reach the ticketing area. You need to purchase a ticket before entering the security screening, you can buy a ticket via machine (only in Chinese) or at the staffed ticket counters which are to the left of the security screening prior to entering the waiting area.
After arriving in Guangzhou simply head down the escalator and walk straight ahead and after the ticket check gate look for the escalator that goes down to the metro. This is line 2 of the GZ Metro it takes about 45 minutes to reach somewhere around the centre of the city, at for example, Haizhu Square station.
Going from Guangzhou to Shenzhen on the high speed rail is simply the reverse of the above. From either station you can also catch buses and taxis to and from.
By Bus
Ive always used the train but if there is also bus services running between Guangzhou and Shenzhen, the details below are unconfirmed:
Guangyuan Coach Station 广州广园汽车站
Tel: (+86 20) 8637 6666 / 8637 3888
Guangzhou Province Coach Station (Next to Guangzhou Train Station) 广东省汽车站
Tel: (+86 20) 86661297 / 866
China Hotel 中國大酒店
Tel: (+86 20) 8666-6888 Ext Ticketing
If you are travelling from Shenzhen to Guangzhou by bus
Luohu Coach Station 深圳罗湖汽车站
Tel: (+86 755) 82321670
Futian Coach Station 福田汽车站
Tel: (+86 755) 8358 7201 / 8358 7526
Shenzhen Huanggang Border 皇崗口岸入境大堂
Source: shenzhenshopper.com
INTERESTING VIDEO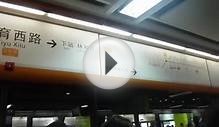 Guangzhou Metro Line 3 - Tiyu Xilu (体育西路 ...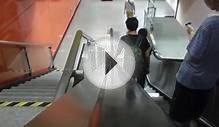 Guangzhou Metro Line 3 - Yantang (燕塘) → Linhexi ...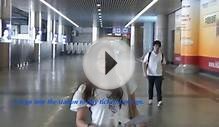 Go to Guangzhou airport by subway/metro
Share this Post