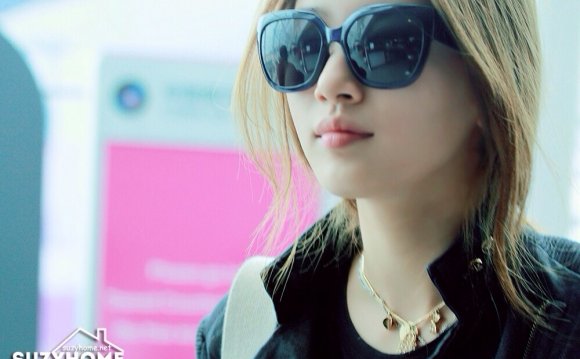 "Lonely" not in the sense of being sad, but rather being the only one.
This was probably the strangest airport transit/transfer that I have ever done. It worked, but was really different.
It was a strange ticket from the start: PHX (Phoenix) to LAX (Los Angeles) to CAN (Guangzhou, China) to KUL (Kuala Lumpur, Malaysia), and returning by the same routing. AirTreks.com got me a really good price on China Southern Airlines - an airline that did not even show up on the major air search engines (though it does carry more passengers than any other airline in China). However, AirTreks was not able to reserve seats for me. They gave me a phone number for China Southern, but that only took me to a pay-per-call directory assistance service. China Southern's website is not very helpful either.
A Chinese colleague at work got me the China Southern phone number in China, which I called using Skype.com. Through their English-speaking operator I was able to reserve seats on all of my flights, except the leg from KUL to CAN.
The inbound flights went well, without any problems. Flying from KUL to CAN on the return, however, was strange. First, they could not check my bags all the way through to LAX. However, since baggage claim is always after immigration, I told them that I did not have a visa for China so I would not be able to pick up my bags there to check them in again. They told me to just go to the Transfer Desk to take care of this, and that the checkin agent's supervisor would call Guangzhou to let them know about my bags.
I was carrying books from China to distribute to contributing authors from our last conference, and that put me 10kg over my checkin limit (which was 20kg). However, I then paid 800 Ringgit (US$235) to upgrade to business, which also increased my checkin weight.
(When I left Guangzhou, I had put the books in my carry-on. However, when you go to the gates, they weigh anything that looks heavy and I had to go back to China Southern and check the books. I first went to a wrapping station when they put packing straps around the books for 10 RMB. Because of that, they did not catch that I had too much weight on that flight.)
So I get to Guangzhou and look for the Transfer Desk. I see a transfer are, but a guard stops me and tells me to go through customs. After customs I see a place to purchase a Chinese visa, so I go there to see if I need to get a visa. The lady asks how long it is between my flights (8 hours) and says that I do not need as visa. So I go up to the immigration counter and tell him that I am in transit. He calls a supervisor over who takes me to the side and has me fill out an Entry Card and a Departure Card.
After some time, a China Southern employee shows up and takes my ticket, passport and baggage claim tags. I tell him that I would like to know the cost of upgrading to business class. He comes back and tells me that business is full (I am not sure if I would have paid the upgrade cost or not). He then goes away and after awhile another China Southern employee shows up and gives me my passport, new boarding pass, and new baggage claim tickets.
I was by myself most of the time, though a group of four Asian girls were also brought over to the side after awhile, though I think for different reasons. Could it really be that Guangzhou's Baiyun International Airport has so few international transit passengers (going from one international flight to another international flight) that they deal with them one-one, like me? It sure seems so.
The China Southern employee takes me through the immigration gate and around the side and back to the gate area. Then she takes me to a room that says "First Class Lounge" - though I think this is really business class or for transit passengers only. There are a high speed internet computers, food and drinks, soft cushion chairs, and a few power outlets where I can recharge my computer's battery. This is good. I am not in business class, but I am getting to use a business class-like lounge. (You can pay to use a lounge like this in some airports - but not here in Guangzhou, at least as far as I can tell.)
China remains an enigma. As modern as it is becoming (and both Guangzhou's airport and its urban ladscape are very modern!), some things remain arcane. My trip to Guangzhou this time was to attend a conference that I have been helping to organize for the past eight years - because the Chinese university is unable to accept credit card registrations from international participants, and my university can. I would have thought that by now that situation would have changed, but it has not. It is just another of the the many thing about China that makes you go hmmmm.
Source: tourismplace.blogspot.com
INTERESTING VIDEO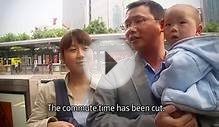 Guangzhou Bus Rapid Transit System_CITIES exhibition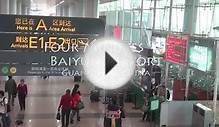 Four minutes at Baiyun International Airport, Guangzhou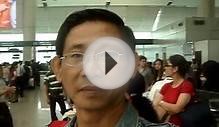 Transit at BAIYUN Airport, Guangzhou 1
Share this Post