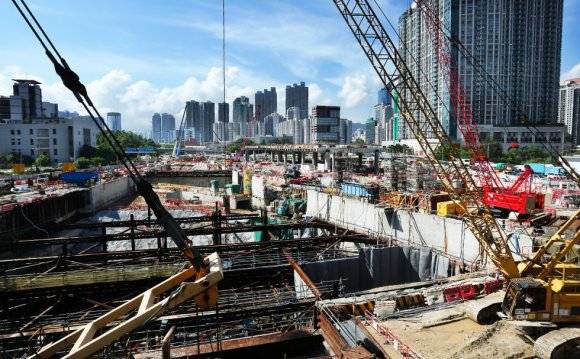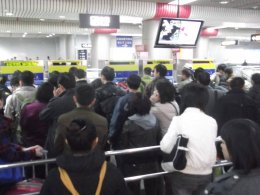 In my ongoing series of World Borders, I give you the ins and outs of crossing borders around the world. Having spent 2 years living in Hong Kong and having been to China over 10 times, I know a bit about the different borders that exist between these two countries or two parts of the same country (if that's what you believe). Today I look at the Hung Hom to Guangzhou route. This is your fastest and easiest way to get from Hong Kong to the mammoth city of Guangzhou in the Guangdong Province of China. It's a train border without a border checkpoint on the actual train and without any stop in between – otherwise known as an "express train". If you read my Kwun Tong to Huanggang post, you'll find the Hung Hom to Guangzhou route severely more lax in terms of passport checks, but ultimately faster.
How to book a ticket from Hung Hom to Guangzhou
Turn up at Hung Hom MTR Station in Kowloon in Hong Kong and head to the mainland trains terminal. On the way to the entrance there are ticket desks. You don't normally have to book too far in advance as this is a busy border so trains run regularly. There are a number of agencies near the entrance selling tickets. We used the China Travel Service and bought them about an hour before boarding. This is a direct train from Hung Hom in Kowloon, Hong Kong to Guangzhou East station in Guangzhou, China.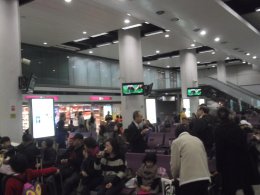 How much does the Hung Hom to Guangzhou train ticket cost?
OK this will vary depending on class, time of day, when you book etc. Our tickets were 190 Hong Kong Dollars and when we went in January 2013 this was the standard price. But you can get them from as cheap as 145 Hong Kong Dollars if you don't go all the way to Guangzhou.
I was happy enough with the price. I was heading with my girlfriend to go backpacking round the city of Guangzhou, basically because it's not really a city to go backpacking in!
You should pay for your train ticket in cash by the way – credit card may be an option but it's inconvenient. Trust me. You can also buy a return train, we didn't as we decided to come back a different way.
What Visas do you need to get from Hong Kong to China?
From a British and Irish perspective you will need a valid China Visa. On exiting Hong Kong at Hung Hom your passport will be stamped, but oddly they never checked if I had a valid visa for China. I currently have a multiple entry visa for China anyway but they didn't check in Hong Kong. Once you get your Hong Kong entry stamp you board the train and take you seats which are written on the ticket. For details on getting a Chinese Visa check this link.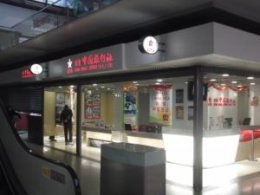 What currency do you need to get from Hong Kong to China?
Hong Kong Dollars are not acceptable in China – you need Chinese Yuan (RMB) so get them changed in Hong Kong – there are countless money change places in Hong Kong. Well you can do it in Guangzhou as well, but for all my trips to China we get our money in Hong Kong first. It's just easier and the better way to do it. People in mainland China don't particularly want Hong Kong Dollars anyway.
What is the train from Hung Hom to Guangzhou East like?
It's all you would expect to be honest. It's comfortable, spacious, fast, efficient and mostly clean. Your ticket price also includes a "free" bottle of water (not much consolation for the price but at least it's something) and you can buy drinks and snacks on board.
Does the train stop on the China border?
This is the strange thing for me – no it doesn't. The train we got was an express – a direct train straight from Hung Hom to Guangzhou East. What this means is you pass the border fast and quick without even a stop in Shenzhen. You're suddenly in China.
The most interesting thing about this is once you get out at Guangzhou, you will have been in China for longer than an hour without having a visa or passport stamp. In fact you could in theory get on the train without a visa – they didn't check in Hung Hom. Enjoy a trip through Chinese countryside then head back to Hong Kong! You really could do that, but I wouldn't recommend it.
How long does it take to get an express train from Hung Hom to Guangzhou?
OK this train doesn't stop on the way – that's the beauty of it – it's an express train. Here's a timeline overview of our journey from Hung Hom to Guangzhou East by train:
7:15 am – Bought the tickets in Hung Hom station, Hong Kong.
7:45 am – Through to immigration and the waiting lounge before boarding.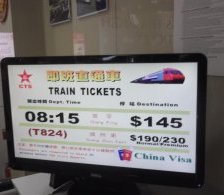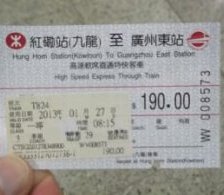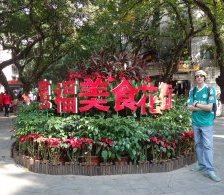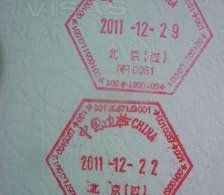 Source: dontstopliving.net
INTERESTING VIDEO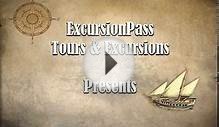 Guangzhou (Canton) China Day Trip from Hong Kong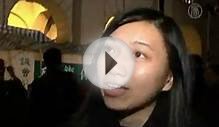 Hong Kong to Guangzhou Railway Decision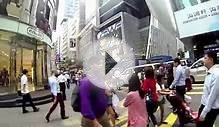 GoPro KR - Gopro Hero3 One day trip to Hong Kong from ...
Share this Post