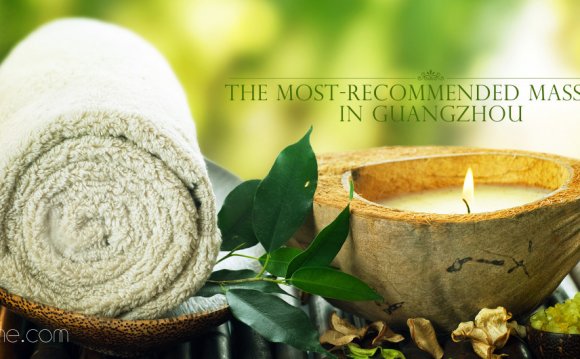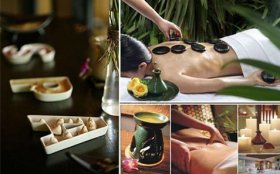 Most of us go to a massage centre or spa for relaxation, but in China the trend has always been towards massage as a form of healing.
Traditionally, Chinese massage aims to treat hundreds of ailments and has even developed a sub-variety of treatment for children. Many spas in Guangzhou know that Western customers and some Chinese are aiming for either leisure or luxury, and do their best to offer that, along with a few of the more therapeutic, and sometimes painful options. Larger centres will do Thai and Japanese massages as well as aromatherapy. If you want a basic rubdown, you can get it. And if hot suction cups on your back [ba guan拔罐] are the order of the day, you can get them too.
One of the common concerns in looking for a good massage spot is avoiding places that double as brothels. There may be no perfect rule to accomplish this, but I have read that smaller locales advertising themselves as "saunas" [sang na 桑拿] are often running prostitution on the side. Most people will recommend going to a spa that "looks" respectable, but this is not an entirely efficient method.
If you don't find what you want in the following listing of spas, there are plenty of other options across Guangzhou at hotels, clinics and hospitals. Though it might take a little searching, you can even consider China's "blind man massage" or mang ren an mo 盲人按摩, which are usually small shops that employ blind masseurs. Most won't be found on the English-language Internet, so you may have to ask your hotel or Chinese friends about them.
Pay attention to one point of importance before you start looking alone: there is an inconsistency in the use of the words "spa" and "sauna" in many listings. The word "spa" is sometimes used to mean a short treatment while "sauna" might mean having access to various facilities overnight, which is a reversal of the way the words are often used. Be sure to ask specific questions before you hand over any cash.
Zutai Service Centre 足泰服务中心View In Map
Zutai specializes in foot massages and is reasonably priced, compared to many others. Their massages combine physical massage with medicinal therapy, with some programs aiming at the treatment of maladies such as tiredness, inflammation and beriberi. They are well stocked with herbal extracts.
Address: 1F, 219 Longkou Xilu, Tianhe District, Guangzhou
地址:广州天河区龙口西路219号
Phone: 020 6121 0337
Prices: 68-78 RMB/ 70 minutes
Directions: Take Metro Line 3 and get off at Gangding station Exit B. Walk toward Tianhe road, cross the first traffic light then turn right. Walk straight along Longkou Xi Road and after the third crossing you will find Zutai on your left. It will take about 15 minutes on foot.
International Royal Spa and Diner 皇室国际美食水疗会View In Map
This luxurious spa in Nanyang Hotel in northeast Guangzhou makes every attempt to do it all. Along with mid-to-high-priced massages, they provide sauna, spa and a beauty salon, with an ambitious variety of freebies for customers. Their massage styles include Chinese, Japanese, Thai and a variety of oil massages. Head, shoulder, and foot massages are their most economical, at 58 RMB an hour.
Address: 38 Beixinghua Lu, Inside Nanyang Hotel, Tianhe District, Guangzhou
地址:广州市天河区北兴华路38号(南洋长胜酒店院内)
Phone: 020 6131 0333, 6131 0666
Prices: Massage – 238-368/ 90 minutes, Spa treatment – 368-488 RMB/ 90 minutes
Directions: Take buses 11, 28, 51, 85, 109, 110, 111, 112, 509, 534, 543 or 701 to Tianpingjia bus terminal. You will find the Guangdong Nanyang Changsheng hotel next to the bus terminal. The Spa club is in the hotel.
Shengtaosha Leisure Club圣淘沙休闲阁View In Map
Shengtaosha provides Chinese massage and a Thai sauna experience. Though modest compared to others, it still offers common freebies such as beverages and fruit, and the prices certainly won't eat up your salary.
Address: 2F, 146 Changgang Zhonglu, Haizhu District, Guangzhou
地址:广州海珠区昌岗中路146号2楼
Phone: 020 8434 9598
Prices: 48 RMB/ 60 minutes, 68 RMB/ 90 minutes
Directions: Take buses 44 or 221 and get off at Changganglukou bus stop. The club is on your right.
Haijiao Honglou Leisure Club 海角红楼休闲会所View In Map
It's ok if you can't pronounce the name. Located just down the road from the Chen Clan Academy, Haijiaohonglou is a massage and spa centre out of the way of the heavily international zone. Their massages include Chinese, Hong Kong, Thai and essential oil, and their overnight spa provides such freebies as sauna, entertainment centre, food and drinks. Their prices are reasonable compared to more decadent alternatives.
Address: 8 Honglou Lu, Datansha Island, Liwan District, Guangzhou
地址:广州荔湾区大坦沙岛红楼路8号
Phone: 020 2205 2399, 3313 3147
Prices: Massage – 158-198/ 90 minutes, Spa – 98 RMB/ 24 hours
Directions: Take buses 132, 256, 128, 123, 193, 52, 832, 549, 25, 839, 19, 34, 52, 61, 124, 205, 207 or 260. Get off at Qiaozhong bus stop and walk along Tanweizhong Road. Turn left at the second corner and you will find the club on your right. It will take 10-15 minutes on foot.
International Spa Club 蓝色海岸国际水会View In Map
In their own words, they are "decorous, clean and large". Along with the common varieties of massage, International Spa Club also offers the "Mineral Stone" massage, which will leave you reclining with rocks of differing temperatures all along your body and the masseuse working on your "acupoints". This technique is supposed to increase circulation and relieve muscle pain. Spa customers also get treated to food, movies and a gym.
Address: 959 Sanyuanli Dadao, Baiyun District, Guangzhou
地址:广州白云区三元里大道959号
Phone: 020 3632 2888
Prices: 298-368 RMB/ 90 minutes, Spa – 38-58 RMB/ 30 minutes
Directions: Take buses 21, 58A, 58, 111, 113, 274, 528, 538, 555, 556, 703 or 840. Get off at Baiyun Tangxia bus stop and walk towards the Tangxia walking street for about 5 minutes. Then cross the road and you will find the International Spa Club on your right side.
Nanmei Leisure Club 南美休闲会馆View In Map
Located in the South American Grand Hotel, just south of central Tianhe, Nanmei is a good place to go for traditional therapeutic massage. You can get medicinal, mineral stone, oil or Thai massage, and can stay overnight at their sauna facilities. Prices are high.
Source: www.echinacities.com
INTERESTING VIDEO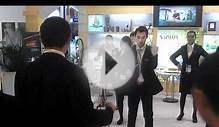 Fun at the Vinka booth at Guangzhou Beauty Expo.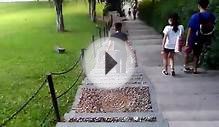 Foot massage steps at Baiyun mountain, China.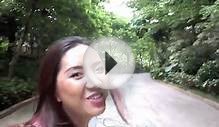 Tianhe Park in Guangzhou and a peep of our hardcore foot ...
Share this Post