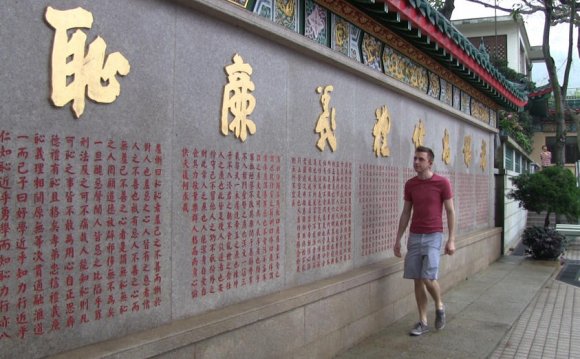 Previously known as Kowloon Station, Hung Hom Station is located in the West Kowloon Reclamation area of Yau Tsim Mong District and next to the Hong Kong Coliseum. It has trains connecting with major Chinese cities, including Beijing, Shanghai and Guangzhou. It is also the last stop on the MTR East Rail Line and West Rail Line thereby providing route interchanges.
Opened in 1975, the station consists of four floors. On the top floor there are fast food restaurants, cafés, a bakery, a snack bar, fashion shop and travel agencies. Here you can enjoy food, drink and relax and maybe read to kill time. Floor G is the through train concourse, and where Exit C is located. There are two ticket offices and a customer service center in the front of the lobby. A bus stop, green minibus stops and taxi stands lie in the west of the concourse. The departure and arrival offices face each other. There are Hong Kong Immigration Department and Customs and Excise Department checkpoints on this floor to offer aid to passengers. Toilets and pay phones are located at the rear of the lobby. Passengers have free access to two WI-FI hotspots. MTR shops, vending machines, ATMs and electronic lockers are also available. The Exits A1, A2 and A3 lead to Hong Kong Polytechnic University, Cross-Harbour Tunnel Bus Stops and the Universal Funeral Parlour. The Exits C 1-3 lead to Zhifu Metropolis, the Harbour Front Horizon Hotel and Tsim Sha Tsui Promenade.
Below floor G, floor M is the Exit A & B Concourse. This concourse mainly serves as a public transport interchange for Hong Kong. There you can buy tickets from two ticket offices, also two customer service centers are open between 06:30 and 20:05 should you have any problems. There is a footbridge linking the Exit A & B Concourse and the Exit D concourse. There is a convenience store located by Exits D. B1 and B2 lead to the Royal Peninsula, Whampoa Garden and Metropolis Residence. The Exit D 1-6 provides access to the Hong Kong Coliseum, Hong Kong History Museum, Tsim Sha Tsui East, Hong Kong Science Museum and International Mail Center.
Seven platforms are located on floor P, and each is equipped with LCD to indicate times and appropriate platforms. East Rail Line towards Lo Wu or Lok Ma Chau departs from platform 1 & 4, and West Rail Line towards Tuen Mun from platform 2 & 3. Only platforms 2 & 3 have toilets. On platforms 5 & 6, passengers can take the Intercity trains for Zhaoqing, Shanghai, Guangzhou or Beijing. Platform 7 is handles freight and it is a restricted area so far as passengers are concerned.
Through Trains
HK - Guangzhou: runs hourly from 07:25 to 20:01.
Z97/Z98 (HK - Beijing): runs every other day and the approx journey time is 24 hours.
Z99/Z100 (HK - Shanghai): runs every other day and the approx journey time is 19 hours.
Tips
The weight limit for free carry-on luggage is 22 pounds for a child and 44 pounds for adults (excluding folding wheelchairs for the disabled). The sum of the length, width and height of each item should not exceed 63 inches.
W34
Transportation
By bus
Take the bus 101, 102p, 103, 104, 106, 106p, 107, 107p, 109, 110, 111, 112, 113, 115, 115p, 116, 118, 170p, 170, 171, 182, 182p, n118 or n121, and get off at Cross-Harbour Tunnel Bus Stops.
Take the minibus 8 and get off at Kowloon Station.
Source: www.travelchinaguide.com
INTERESTING VIDEO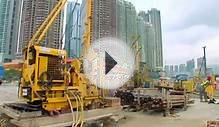 China High-speed Railway Network (XRL) Project Hong Kong ...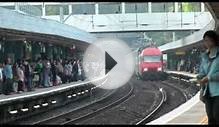 [HD] The Southbound Through Train ktt T825 (GuangZhou to ...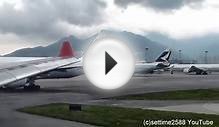 Early Morning Takeoff from Hong Kong Airport. Many Planes ...
Share this Post