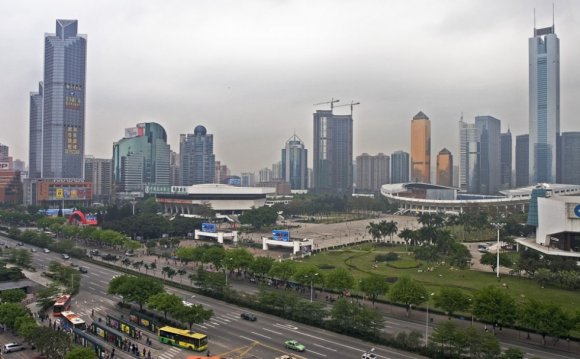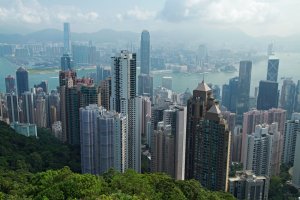 • Hong Kong• • 5, 004 Views
Stepping out of Hong Kong's Central Station felt like being on a trip through time. It's been four years since I last visited this amazing city but it was almost as if I've never been gone. Not that much has changed. Sure, there are more skyscrapers and people but other than that, Hong Kong stayed as it was. I was actually just in transit for a couple of hours since Ulli and I would meet in Guangzhou China. Still, killing a few hours isn't that hard, if you know your way around.
The view from the Peak in Hong Kong.
I started off with the Peak. I walked all the way to the station while pulling my huge bag behind me. I started to realize again, that 35° in Asia is a different kind of heat that 35° in Europe. I was sweating like a pig, and the trip hasn't even started yet … further I walked to the Central Pier station and took the Star Ferry to the Kowloon side of Hong Kong. Then I explored the area around Nathan Road, like the Goldfish Market and walked all the way up to Prince Edward Street where my bus to Guangzhou was awaiting me.
The sky has no limit.
Source: www.cookiesound.com
INTERESTING VIDEO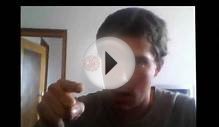 Marauding Mark: Shenzhen, Hong Kong, and Guangzhou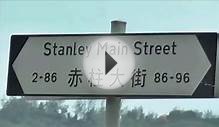 Welcome to Hong Kong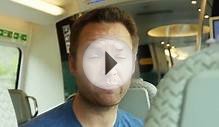 Hong Kong Travel Guide
Share this Post