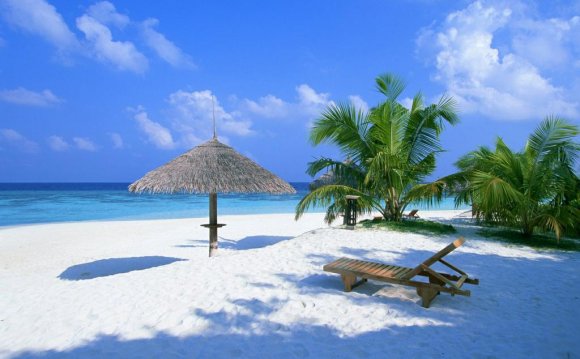 Airport Code: CZP
Location: Shakeng, Luocun, Nanhai District
Brief Introduction: Foshan has its own airport which is for both military and civilian use, and has been operating since 1985. However, it stopped civilian flights in 2002. In order to reduce the pressure on the Guangzhou New Baiyun Airport, the government reopened Foshan Airport as an important lateral airport on 18 November 2009. It is now solely served by China United Airlines, with daily flights to Wuxi and Beijing Nanyuan Airport.
Terminal, Facilities and Services
There is one terminal in the airport covering an area of nearly 4, 000 square meters. The terminal is on 3 levels - the first level is the passenger terminal, the second level is the business area, while the third level is the Civil Aviation Office. At the entrance to the first level, there are service desks for tickets, left luggage, enquiries, lost property, plus a check-in counter. In front of the entrance, there are three security check channels, one of which provides VIP access for passengers travelling first class, or those who are young, old, or sick, and for airport staff. There are also a first aid room, police station, public telephone and ATM in the hall. In the departure lounge there are VIP and first class waiting rooms with comfortable sofas, and more than 20 rows of stainless steel seats which can accommodate nearly 500 passengers. Two boarding gates are set at the end of the departure lounge and passengers can board planes via an escalator. It takes about 5 minutes to go from the boarding pass counter to the boarding gate by foot.
Transportation
To/ From Foshan City
Express Bus: Airport – Guidan Lu – Foshan Avenue – Sizhi Lu – Fenjiang Lu – Chengmentou Lu – Zumiao Bus Station
Operating time: According to the flight schedule
Ticket Price: Within CNY5
Duration: 10~15 minutes
Free Shuttle Bus: After the arrival of the night flight from Wuxi arriving at around 23:20, there is a free shuttle bus provided by China United Airlines running from the airport to the Foshan downtown area and Guangzhou. It stops at Foshan Bus Station and Guangzhou Kengkou Station.
Public buses via the airport:
Bus No.

Route

Operating Time

Stops

115
Pancun Market — Shakeng Industry Zone
06:30 ~ 22:10
Chancheng District, Luocun
116
Shencun — Wuzhuang Market
06:20 ~ 20:55
Shencun, Luocun, Chancheng District
122
Jiebian — Qicha
06:15 ~ 22:00
207
Qiandeng Lake — Xiabai Market
06:20 ~ 19:50
Luocun, Chancheng, Guicheng
219
Xiqiao Bus Station — Guanyao Bus Station
06:15 ~ 19:05
Xiqiao, Chancheng District(Nanzhuang), Luocun, Dali, Shishan(Guanyao)
Taxi: It is not far from the airport to the downtown area, so many passengers take a taxi. It costs about CNY25 from the airport to the local Hongyun Bus Station and takes about 20 minutes.
To/ From Guangzhou:
China United Airlines provides a free shuttle bus for passengers from the Southern Airlines Hotel at the Airport South Road in Guangzhou to the Foshan Airport. The bus departs at 06:45 daily from the Southern Airlines Hotel. Passengers should show their valid certification when they take this bus.
Passengers can take the express bus to Zumiao Bus Station, and then walk to the exit C of Zumiao subway station to take the GuangFo Line to Guangzhou. The journey on the GuangFo Line takes about 30 minutes. You can also take a direct, long-distance bus from Zumiao to the Provincial Bus Station of Guangzhou. This bus journey takes about 50 minutes.
Source: www.travelchinaguide.com
Share this Post