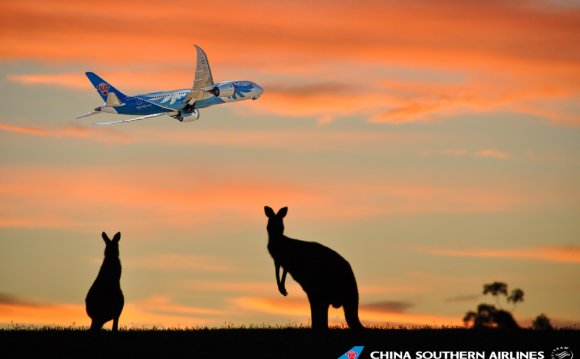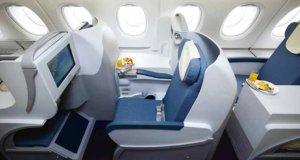 On the Ground: With LAX's Tom Bradley International Terminal now open after major reconstruction, traffic around the terminal is much more organized. Inside the terminal, I was second in the business-class line for China Southern Airlines, and the friendly staff performed a quick check-in. I was disappointed the new SkyTeam VIP lounge inside the newer terminal had not yet opened; however, the original lounge offered lots of available club chairs, electrical outlets and finger foods for guests to enjoy. About 45 minutes before the flight, I explored the new impressive terminal and made my way to Gate 148.
Pre-Flight: Business- and first-class passengers were the first group to board. The Airbus A380's business-class section was on the upper deck, and we were shown to the escalator inside the gate and greeted by the staff. My flight attendant helped me stow my heavy carry-on and whisked away my coat. I was offered a towel and beverage within minutes of being seated. As the aircraft holds so many passengers, the loading time takes about 45 minutes. I put on my slippers and began to explore the seat area I would be occupying for the next 14 hours.
In-Flight: Seats on the upper deck are in a 1-2-1 configuration. My window seat gave me my own private section, with a large tabletop to my left and two storage bins on my right, allowing me to keep my laptop, iPad, phone and magazines within reach. The multi-use electrical outlets were perfect for keeping my gadgets charged during the flight. With a 13-inch screen, the entertainment system offered a large selection of new Hollywood releases, classic movies, TV shows, music and a live map to chart our flight progress. As I have sensitive ears, I was impressed with the high-quality, noise-canceling headphones, comfortable enough to use the entire flight. The 180-degree lie-flat seat was also comfortable, with several positions to choose from, allowing space to spread out for sleep or the perfect angle for working on my laptop. The seats included a thin mattress, a warm cream-colored quilt and two pillows.
Just 30 minutes in the air, the crew served dinner. I opted for hot green tea at first, and from a smaller selection of wine, I tried the Chardonnay from France. The appetizers were a selection of fish, including a tasting of shrimp, crab and baked scallop. For dinner I chose the Maine lobster tail, which tasted delicious alongside the jasmine rice. I enjoyed an extra cup of tea before bed for good measure.
Getting ready for bed, I explored the amenity kit. The attractive mint-green bag held an assortment of Bvlgari products, including a great mini bottle of perfume, lotion, lip balm and, of course, the essentials like a toothbrush and cotton swabs. A green silk eye mask was a favorite, and I took it home.
The Experience: The entire staff aboard the A380 to Guangzhou was friendly and attentive, keeping a close eye on passengers to make sure we had extra water bottles, snacks and pillows before bedding down. As Guangzhou is a centrally located destination and a hub to China and Asia, China Southern offers a great way to get you there.
GT CHECKLIST


Less than 10 minutes for check-in


Friendly and helpful agents


Priority tagged baggage


Airport lounge


Complimentary in-lounge food


Priority boarding


Helpful and courteous flight attendants


Pre-flight beverage service


Pre-flight newspapers and magazines


Extensive on-demand entertainment


Amenity kits


Slippers


Lie-flat seat/bed


Turn-down service
Source: www.globaltravelerusa.com
INTERESTING VIDEO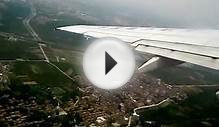 China Southern Airlines Boeing B737-800 Take-Off from ...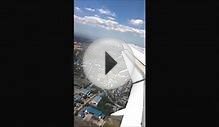 China Southern Airlines departing Ninoy Aquino ...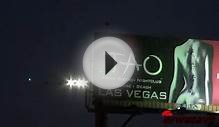 China Southern Airlines A380-841 [B-6139]
Share this Post