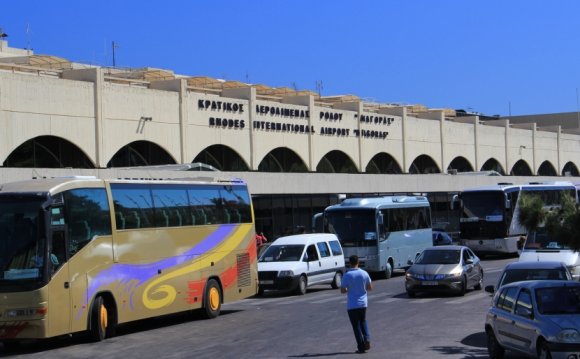 Most nationalities require a visa to enter China. A visa is not required, however, if you are in transit for a period not exceeding 24 hours as determined by scheduled flight arrival and departure times, and already have confirmed onward tickets. Multiple stops are permitted when transiting through China, i.e. you may fly into one city then connect by air to different cities before flying out of China. In the case of multiple stops in China, the 24-hour period is calculated from the scheduled first landing to the scheduled last departure in China. It should be noted that the passport you are using for travel can limit your choice of multiple transit points and it is highly advisable that you check for up-to-date regulations regarding acceptable routings by reference to the Timatic database which is the International Air Transport Association (IATA) reference for passenger compliance. This can be accessed here:
Transit passengers can apply for permission to leave the airport upon arrival at immigration control and may take advantage of a longer layover to do a little sightseeing. A special stopover permit will be stamped in your passport to allow this provided you have documentary evidence of your onward flight arrangements for inspection. There are currently no fees charged for this.
In addition to the general 24hr rule, a special privilege permits certain qualifying passengers to enjoy a visa-free transit period of up to 72 hours, again without charge:
If you meet the following criteria, you can stay up to 72 hours in any of the above cities without a Chinese visa. You can visit the city at your leisure and book a hotel, etc.
The conditions are the following:
– Your transit time is no more than 72 hours as determined by scheduled arrival and departure times (see below for the exception in Guangzhou).
– You have confirmed plane tickets to a third country (for immigration purposes, Hong Kong, Macau and Taiwan are not considered part of China. They have their own exit and entry protocols, including visa requirements. Flights between mainland China and any of these places are considered International and they are deemed to be different countries);
– You enter the country through one of the following: the Beijing Capital Airport, Chengdu Shuangliu Airport, Chongqing Jiangbei Airport, Dalian Zhoushuizi Airport, Guangzhou Baiyun Airport, Shanghai Pudong Airport or Shanghai Hongqiao Airport, Shenyang Taoxian Airport, Xi'an Xianyang Airport;
– You will leave the country by departing from the airport in the same city that you arrived in (for Shanghai you can arrive at one airport and leave from the other);
Source: www.guangzhoubaiyunairport.com
INTERESTING VIDEO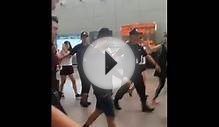 [SUNUS]150529.YB arrived Guangzhou Airport.mp4
Guangzhou Airport FLOODS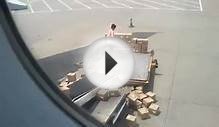 Negligent freight handler at Guangzhou Airport caught on ...
Share this Post