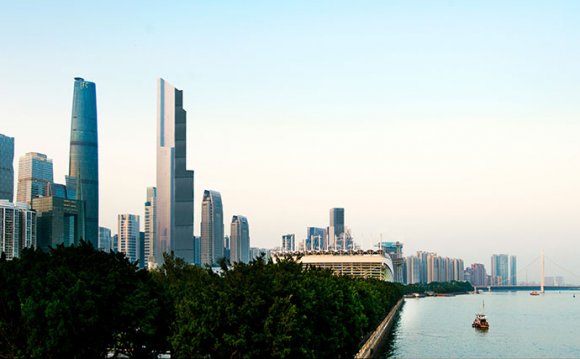 Climate: Average temperatures vary from 13°C/55°F in January to 34°C/93°F in August
Language: Mandarin
Electricity: 220 volts AC
Currency: Renminbi (CNY)
Travel Visa: Please confirm visa requirements with your local embassy or travel planner
General Manager
Hometown
Melbourne in Australia, the most livable city in the world!
Did you know
I did not intend to have a career in Hospitality, but once I started working in hotels I liked it so much that I kept at it, and now I cannot imagine doing anything else.
I never travel without
Noise cancelling headphones, you never know when you will need to block out an unhappy child or obnoxious passenger.
Insider travel trip
The subway is always the quickest way around town.
Career Journey
My career started with Hyatt straight out of school when I joined Grand Hyatt Melbourne as a Bell Attendant. I worked there for 11 years, working my way through Front Office and Reservations finally performing the role of Front Office Manager, I transferred to Hyatt Regency Coolum as Front Office Manager for a short time before being promoted to Director of Rooms. I then embarked on my journey through Asia with Hyatt moving to open Hyatt Regency Incheon as Director of Rooms before becoming an Executive Assistant Manager. My first General Managers position was on the island of Guam at Hyatt Regency Guam, before moving to Vietnam to open Hyatt Regency Danang Resort and Spa, and then onto China to open two hotels at the same time, Park Hyatt Changbaishan and Hyatt Regency Changbaishan. Now I have moved from the North to the South of China to open the Park Hyatt Guangzhou.
Other interests
I have two major interests which complement each other. The first is eating and drinking, I enjoy travelling the world sampling the different cuisines on offer which leads me to my other passion of exercise. Various activities such as cycling, snowboarding, golf, scuba diving, and running allows me to burn off all of the wonderful calories I consume eating and drinking.
Your best travel memory
Cycling tour of France during the Tour de France, (and of course sampling the French wines in between!)
New favorite restaurant
In my line of work we get to experience some amazing food and beverage so narrowing it down to one is difficult, however the place that stands out for me is Nopi near Soho in London.
A day in the life of Anthony Gain
I make it a point to have breakfast with my wife every day. After that you never know what the day will bring. In hotels, no two days are the same.
Things I love about Park Hyatt Guangzhou
Being able to showcase the world's newest Park Hyatt in such a dynamic city such as Guangzhou. Our Roof Bar, the Events spaces in the sky, and the unique dining environments throughout the hotel are leading the way in showing an alternative style of luxury.
Parking
Park Hyatt Guangzhou offers secure 24-hour indoor car parking facilities for guests and visitors.
Business Services
We provide secretarial and facsimile service, laptop computers, courier service and meeting facilities.
Please contact the Guest Experience Host for the Business Service.
Accessibility
The staff at Park Hyatt Guangzhou are committed to ensuring that we meet all requirements for guests with special needs. Wheelchair accessible rooms and facilities are available in the hotel. Please make a reservation in advance, as room assignment will depend on availability.
Internet Access
Stay connected during your stay with us. See below for the type of Internet access and availability. In addition, complimentary wireless high-speed Internet access is available in all rooms, as well as all restaurants, the lounge and the bar.
Guestrooms :
High-speed Internet - Wired
High-speed Internet - Wireless
Meeting Rooms:
Public Areas:
Transportation
Limousine Services
Park Hyatt Guangzhou limousine services are available on request.
Taxi:
Park Hyatt Guangzhou offers a "Taxi Card". This card provides bilingual address information which can be presented to taxi drivers in order to ensure that guests arrive at the correct destinations.
Source: guangzhou.park.hyatt.com
INTERESTING VIDEO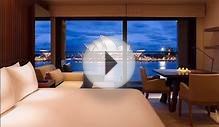 Luxurious Park Hyatt Sydney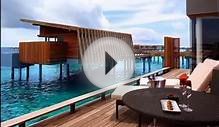 Luxurious Park Hyatt Maldives Hadahaa
Share this Post