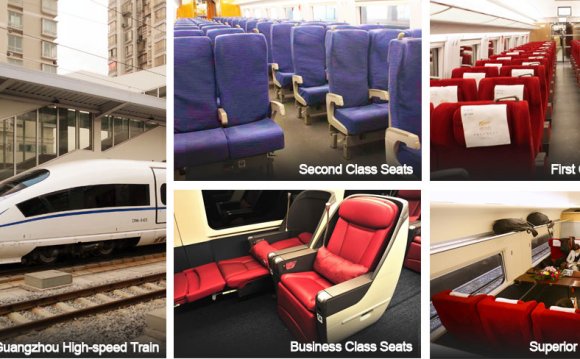 As an important high speed railway connecting the Mainland China and Hong Kong, the Guangzhou-Shenzhen-Hong Kong High Speed Railway (also called Guangzhou-Shenzhen-Hong Kong Express Rail Link) is a part of the planned Beijing-Hong Kong High Speed Railway. It could serve bullet trains between Guangzhou South Station and Kowloon West Station in Hong Kong, passing by Qingshen, Humen Town of Dongguan, Guangmingcheng, Shenzhen North Station and Futian Station.
The total length of the high speed railway is about 88 miles (142 kilometers), which consists of two sections - one is between Guangzhou and Shenzhen and the other is between Shenzhen and Hong Kong.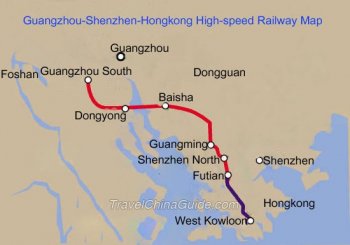 Guangzhou-Shenzhen-HongKong
High Speed Railway Map (Click to enlarge)
Currently, only the Guangzhou-Shenzhen section has been put into use, serving G trains running between the two cities. The allowed top speed of this section is 186 mi/h (300 km/h). It takes about 29-44 minutes for a single trip. The ticket fare is CNY99.5 for a first class seat and CNY74.5 for a second-class seat. Meanwhile, the inter-city high speed trains (C type) are also shuttling between the two cities. It takes about 70 minutes for a single trip.
The rest 25 miles (40 kilometers) between Shenzhen and Hong Kong will be finished in 2017. In downtown Hong Kong, the speed is designed to be 124 mi/h (200km/h), which is much faster than the 84 mil/h (135km/h) HK Airport Express. By then, it will take only 15 minutes from Hong Kong to Shenzhen, 45 minutes to Guangzhou, and 10 hours to Beijing.
At present, to travel between Guangzhou and Hong Kong directly, only normal trains are available. Each day, there are 12 of them from Guangzhou East Station to Hong Kong Hung Hom Station and 14 vice versa. Duration is about 2 hours and ticket fare is CNY 180 for a first class seat and CNY 215 for a VIP class seat.
See detailed Guangzhou-Hong Kong Through Train
Involved Stations
Guangzhou South
Location: Panyu District
Available High Speed Rail Line:
See detailed Guangzhou Train Schedule
Qingsheng Station
Location: Panyu District
Humen Station
Location: Humen Town, Dongguan City
Tips: At this station, passengers could purchase ordinary rail tickets to Guangzhou South and Shenzhen North, as well as high speed rail tickets to Wuhan.
Guangmincheng Station
Location: Guangming New Area, Shenzhen City
Shenzhen North
Location: Baoan District
Available Rail Lines: Guangzhou-Shenzhen-Hong Kong High Speed Railway, Express Rail to Xiamen, Zhanjiang and Maoming (under construction or plan)
See detailed Shenzhen Train Schedule
Futian Station (under construction)
Location: Futian District
Available Rail Lines: Guangzhou-Shenzhen-Hong Kong High Speed Railway, Shenzhen-Huizhou Inter-City Railway (in plan)
Kowloon West Station
Location: area of Yau Ma Tei, Tsim Sha Tsui and Mong Kok, Hong Kong
Available HK MTR: Airport Express, Tung Chung Line, KCR West Rail Line
Source: www.travelchinaguide.com
INTERESTING VIDEO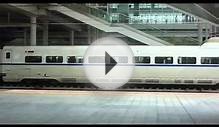 RIDING CHINAS NEW BULLET TRAIN GUANGZHOU AND WUHAN.FLV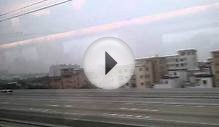 Riding on a bullet train to Guangzhou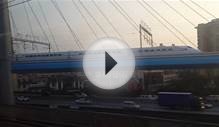 bullet train
Share this Post