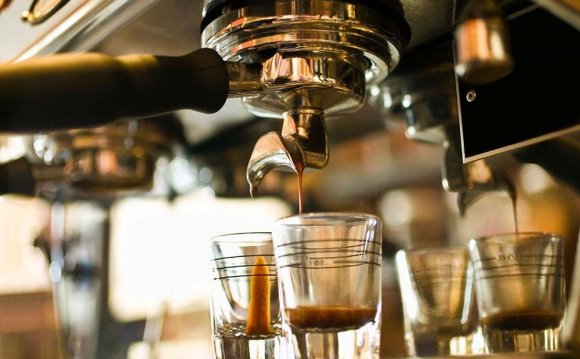 Guangzhou is located beside the Pearl River, and it is one of the most famous port cities in China. The Pearl River is the second largest navigable canal in China, only ranked after the Yangtze River. Passengers can take ship to Hong Kong, Macau and Haikou.
There are totally many ports in Guangzhou, including Humen Port, Xinsha Port, Huangpu Port, Nansha Port and many other inner ports. The ship routes links Guangzhou to hundreds of ports including domestic ports and abroad ports. Most of these ports are cargo ports. However, three ports provides service of passenger transport: Panyu Lotus Mountain Port provides high speed passenger liners to Hong Kong China Ferry Terminal in Hong Kong daily, Huangpu Port offers ships to Xiuying Port in Haikou and Nansha Port operates ships to Macau Maritime Ferry Terminal in Macau.
Lotus Mountain Port 莲花山港口
It takes about 30 minutes from Guangzhou urban area to Panyu Lotus Mountain Port, and that from Guangzhou Baiyun International Airport is 1 hour.
Address: Panyu District, Guangzhou (广州番禺区)
Tel: 020-8465 9906, 8465 9907
Huangpu Port 黄埔码头
Address: Huangpu District, Guangzhou (广州黄浦区)
How to Get There: Passengers can get to Tianhe Sport Center or Dongshankou by subway, and then transfer to Bus 50 to get to Huangpu Port. Buses 24, 43 and 292 link Guangzhou East Station with the port.
Nansha Port 南沙港口
Address: 2 Nan Er Road, Shangmao Avenue, Haibin Xincheng (海滨新城商贸大道南2路)
Tel: 020-8468 8963
From Guangzhou to Hong Kong
One course takes about 1 hour and 50 minutes, and it would stop ticket checking 10 minutes before the ship's setting sail. The followings are the timetables for ship between Guangzhou Lotus Mountain Port and Hong Kong China Ferry Terminal.
From Guangzhou Lotus Mountain Port to Hong Kong China Ferry Terminal
Ship
Time for Departing from Guangzhou Lotus Mountain Port
Time for Arriving at Hong Kong China Ferry Terminal
Ship 1
08:30
10:20
Ship 2
12:30
Ship 3
13:10
15:00
Ship 4
15:20
17:10
Ship 5
18:00
19:50
From Hong Kong China Ferry Terminal to Guangzhou Lotus Mountain Port
| Time for Departing from Hong Kong China Ferry Terminal | Time for Arriving at Guangzhou Lotus Mountain Port |
| --- | --- |
| 07:50 | 09:40 |
| 09:00 | 10:50 |
| 11:00 | 12:50 |
| 14:00 | 15:40 |
| 18:20 | 20:10 |
The timetable of the ticket fare per person
VIP Class
First Class
Second Class
Adult
205 HKD or 185 yuan
185 HKD or 165 yuan
165 HKD or 145 yuan
Child
122 HKD or 93 yuan
112 HKD or 83 yuan
102 HKD or 73 yann
From Guangzhou to Macau
Taking a ship from Guangzhou to Macau only costs 80 minutes, comparing with about 2.5 hours by land transport. The ship is available in every weekend, departs at 13:45 from Guangzhou Nansha Port to Macau, and goes back at 15:50 from Macau Maritime Ferry Terminal. Ticket fare for a round trip per adult costs 360 yuan.
Haikou to Guangzhou Cruise
There are boats from Haikou to Guangzhou every Monday, Wednesday and Friday. The boat depart from Haikou Xiuying Port (秀英码头) at 15:30 and arrive at Guangzhou Nansha Huangge Town Zai Island Port (南沙黄阁镇沙仔岛码头) at 8:30 the next day. The journey takes about 18 hours.
Source: www.chinahighlights.com
INTERESTING VIDEO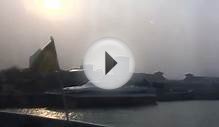 Sea port of Guangzhou 19feb2012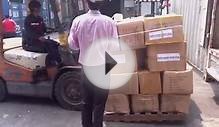 Loading LCL cargo for Australian client in Guangzhou port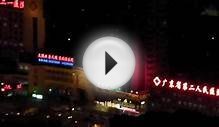 Guangzhou, China - Amazing Travel Video (HD ...
Share this Post